100 Followers Contest!!
Well, I finally hit the 100 followers mark, so I think its time for my first giveaway. The giveaway is for one of the books listed bellow, which will ship from The book Depository. This part of the contest is open to international entries where The Book Depository ships. I picked out a variety of my favorite books. Hopefully at least one will be of interest. I know I love them all!
If I reach 200 followers, I'll give away a signed and personalized Hardcover book from Kim Harrison. I can get any of her already released books, except for Black magic Sanction. That's right
SIGNED and PERSONALIZED!
Unfortunately this special part of the giveaway is only open to US entries. Sorry!
For every 50 followers after 200, I'll add another winner for a choice of a book shipped from The Book Depository from the list above!
To enter, please enter the form below, as well as answer the question below in the comments section. You must fill out both the from and answer in the comments or you will not be entered. You can get extra entries by spreading the word about this contest, as well as posting the buttons from the bottom of this post on your blog. Also, if you purchase anything through the Amazon referral banner below, you get 10 extra entries. I plan to use
ALL
commissions from that for future giveaways. I love giveaways, and this will help me be able to do more of them.
This contest will end at 11:59PM September 6th. I will announce the winner(s) on September 7th. The winner(s) have three days to respond, or I will choose another one. Thanks for entering, and Good Luck!
Here is the question to answer in the comments:
Who is your favorite book heroine and why?
Make a purchase through this banner to support future giveaways and get 10 extra entries!
grab the following code for your blog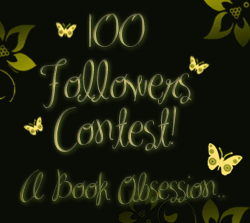 grab the following code for your blog